The Art Shop
Frequently Asked Questions
Print sizes
Standard Sizes
There are two sizes available in The Art Shop on both the archival canvas and matt archival photographic paper unmounted prints:
Small – close to the area of an A4 (between 580 and 685cm squared).
Medium – close to the area of an A3 (between 1000 and 1250cm squared).
The Mounted print option in the shop, which is on matt archival paper only, comes in the smaller size (close to the area of an A4).  The size of the mountboard is:
510mm x 405mm
Custom Sizes
If the two size options offered in The Art Shop don't work for you, you are most welcome to contact me with your requirements and I will send you a quote.
The easiest way to send me the name of the image you are interested in and the required measurement of the shortest side.
If you're wanting something bigger than 800mm (shortest side), the normal shipping costs won't apply, and I will quote on these specifically.
Print Materials
Standard Materials
Unmounted Prints
Archival Canvas with a matt protective coating (Giclee print):  
My printers use an archival quality cotton canvas that is then sprayed with a matt protective varnish after printing.  Giclee prints come with a standard 40mm border around the image so they can be stretched over a wooden frame, or framed by vacuum sealing them onto board and applying a frame around the image, whichever you choose.  It is not necessary or advisable to frame a canvas print under glass.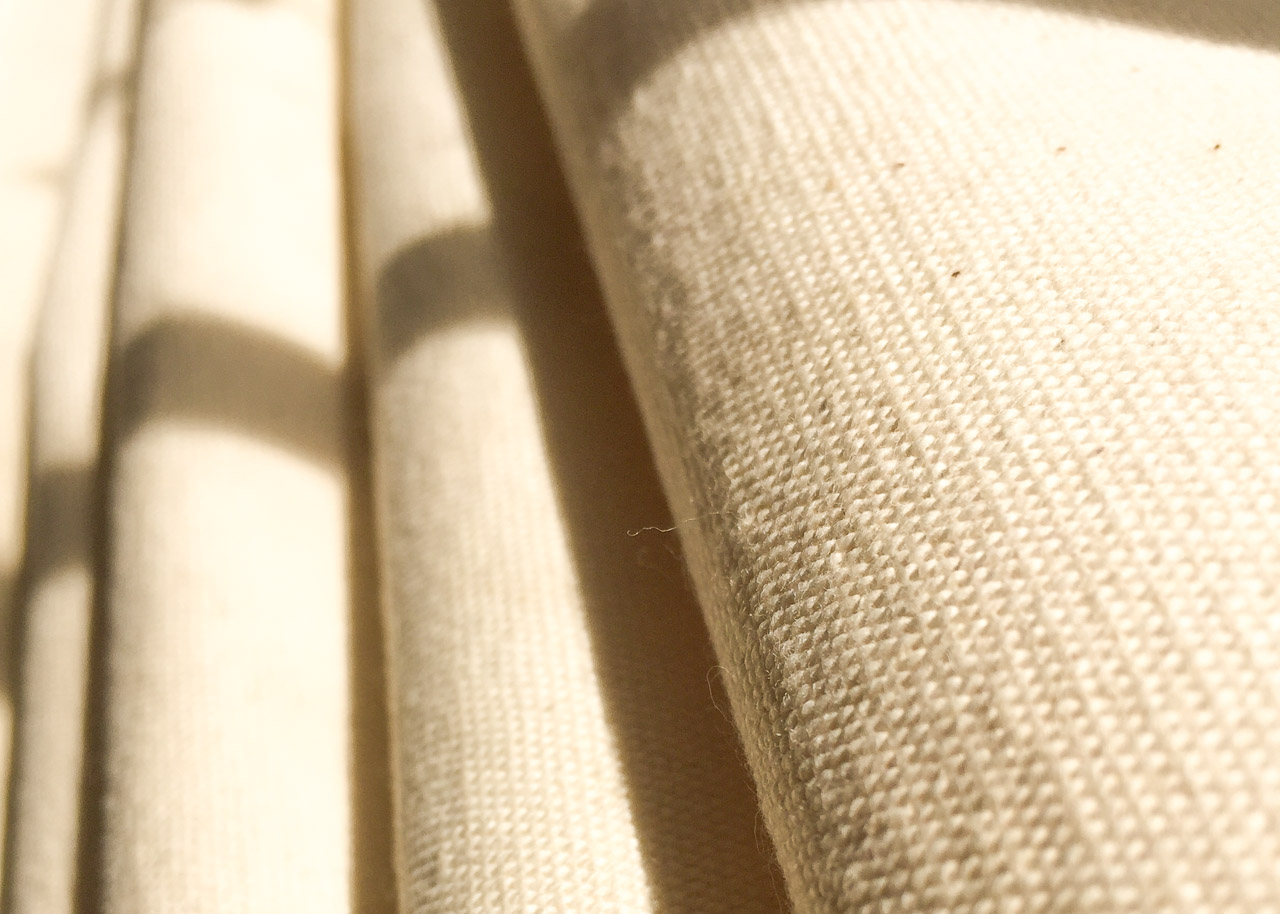 Epson Enhanced Matt Archival Paper:  This is an archival, non-reflective (matt) photographic paper especially designed for art prints.  Prints on this material need to be mounted and framed under glass.With regard to framing under glass and with matt/mount board, I would advise using a wider matt/mount rather than a narrower one – a narrow surround tends to make the image look small and cramped, while a larger space between the image and frame looks cleaner, more modern and enhances the image.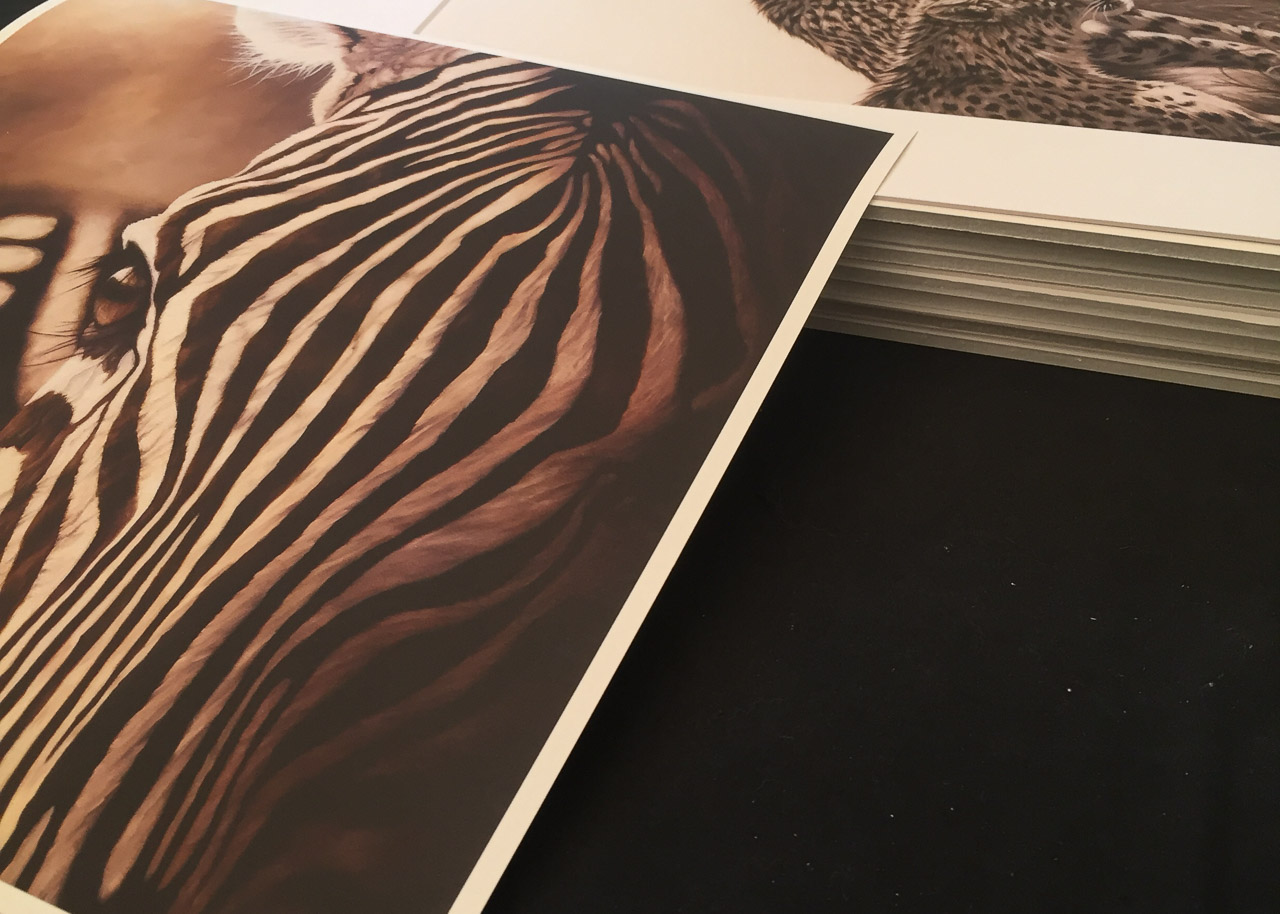 Mounted Prints
 Mounted prints are also printed on the Epson Matt Archival paper, using the smaller size option available.
The print is mounted/matted in bright white mountboard and backed with foamcore.  It is then shrink-wrapped for protection during handling and shipping.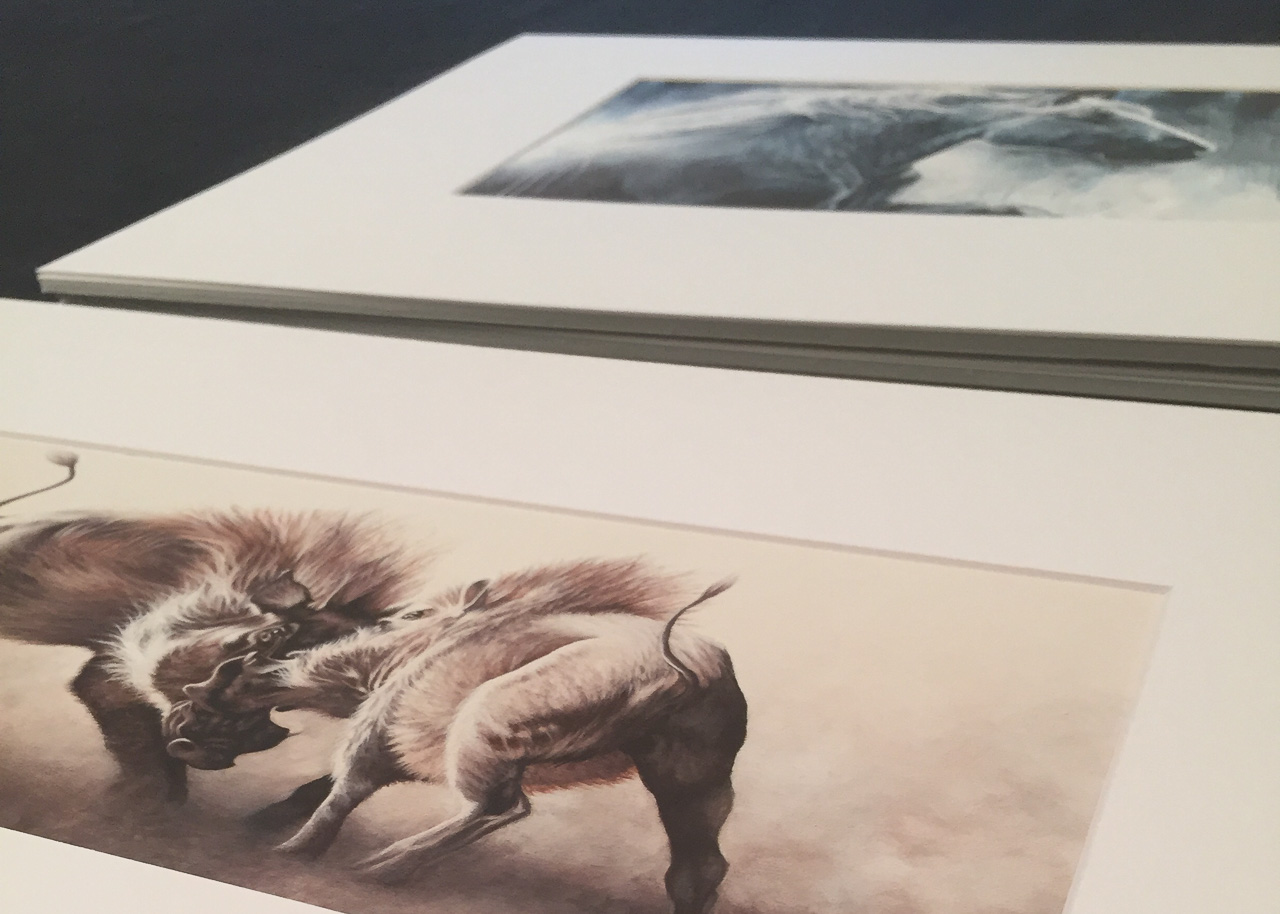 Custom Materials
There is the option of very high-end papers such as Innova Art 100% cotton 280gsm and 315gsm, Ilford Rough Fine Art, Fuji Rag and Hahnemuehle – all of which would be framed behind glass and would come with certificates of authenticity.
Should you be interested in any of these for your print, please contact me and I will get back to you with a quote.
Artist's Signature
Unmounted prints come signed, as a true replica of the original painting.
Mounted prints are signed on the mountboard, in graphite, on the bottom, right-hand side.  There is no signature on the actual print.
Commissioning or purchasing an Original Painting
Whenever original paintings are available, these are shown in the The Art Shop inventory, under their own category "Original Paintings", which you can find in The Art Shop Menu on the left-hand side.
If you'd like to commission a painting, you can contact me directly with your requirements.
Payment Methods
Automated payment methods available at Check Out
Payfast
PayFast enables South African businesses to accept payments online.  They offer easy and secure transfer of money from online buyers to sellers, and the platform can be used by South Africans and international customers alike.
The following payment options are available through Payfast:
Credit Card (international and South African customers
Bitcoin (international and South African customers)
Instant Electronic Funds Transfer (EFT) (South African customers only)
Direct Bank Transfer (DBT) and International Bank Transfer (IBT)

Click on the Direct Bank Transfer option when checking out and you will receive bank details in order to send money directly via DBT or IBT.  As soon as the funds have reached my account, your order will be processed.
Manual Payment Methods
Paypal
You are most welcome to pay using PayPal – this can be done manually, but is not yet offered at an automated payment option at check out.
If you'd prefer to use Paypal, email me with the name of the image, the size and material you would like, and I will email a Paypal invoice to you which will enable you to use your credit card/Paypal balance.
At the moment Paypal does not accept South African Rand, so all Paypal invoices will be in USD at the current exchange rate to the South African Rand.  This is also why Paypal cannot yet be accessed directly from the shop as a payment method.
Shipping
Both prints and original paintings are shipped rolled in tubes.
Standard Local Shipping
For South African customers, there are three options at check out:
Postnet to Door: 5 working days or less
Postnet to Postnet: 5 working days or less.  Your print will be sent to your nearest Postnet, and you will be advised by sms to collect
Local Pick up: Collect the print yourself and save on shipping costs.
"Local Pickup" also covers free delivery in the area (Howick/Pietermaritzburg)
Standard International Shipping
International customers have one shipping method at check out in The Art Shop:
Registered Airmail:  Sent through the South African Postal service, registered with a track and trace number, by airmail, this service takes between 10 and 14 working days to main centres internationally.
Custom Shipping Options
A courier option is not available through the shop, but you are welcome to email me for a quote, if you would prefer your print to be couriered:
International and Local Courier (DHL):  Door to door overnight delivery in South Africa, and 5 day door to door delivery internationally.
Printing Lead time
It takes approximately 10 working days for delivery of the print from my printer to me, so to work out the total lead time of your order, add 10 days to the lead time shown above for the shipping option of your choice.  This is how long your order should take to reach you from the time payment is received.
Guarantee
Should your print arrive damaged or not at all, please advise me immediately and provide me with whatever evidence you can to clarify the nature of the damage or non-arrival.  If it is found that I or my agents were at fault, your print will be replaced at no extra cost.