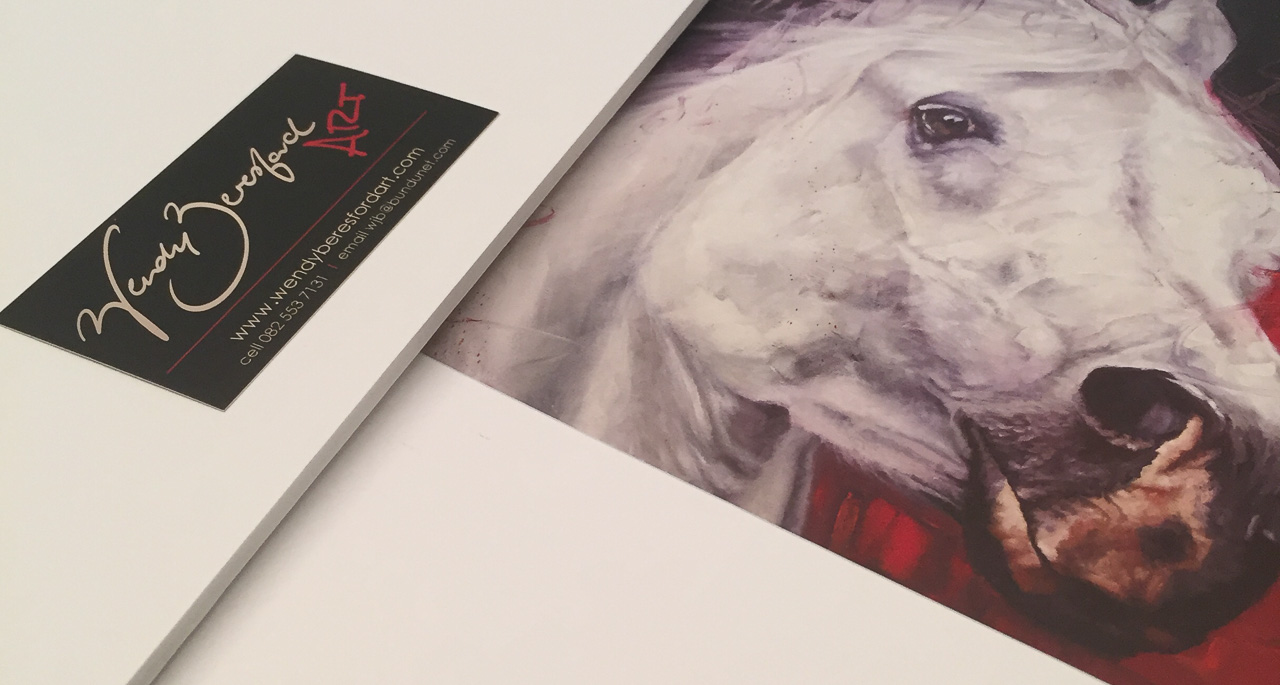 Here's where I explore and share some of the aspects of my life that I love; subjects that fascinate and energise me. It's all a little hard to define and pin down, just as I am, just as we all are. 
Painting, writing, astrology, wealth creation and learning are all reasons why I love my life, and you'll find them featured here in one way or another.
I love that discovering our joys, indulging in them and sharing them is becoming a driving force for so many.
Never doubt… we are changing the world!
"Because being undefinable is awesome"
– Cerries Mooney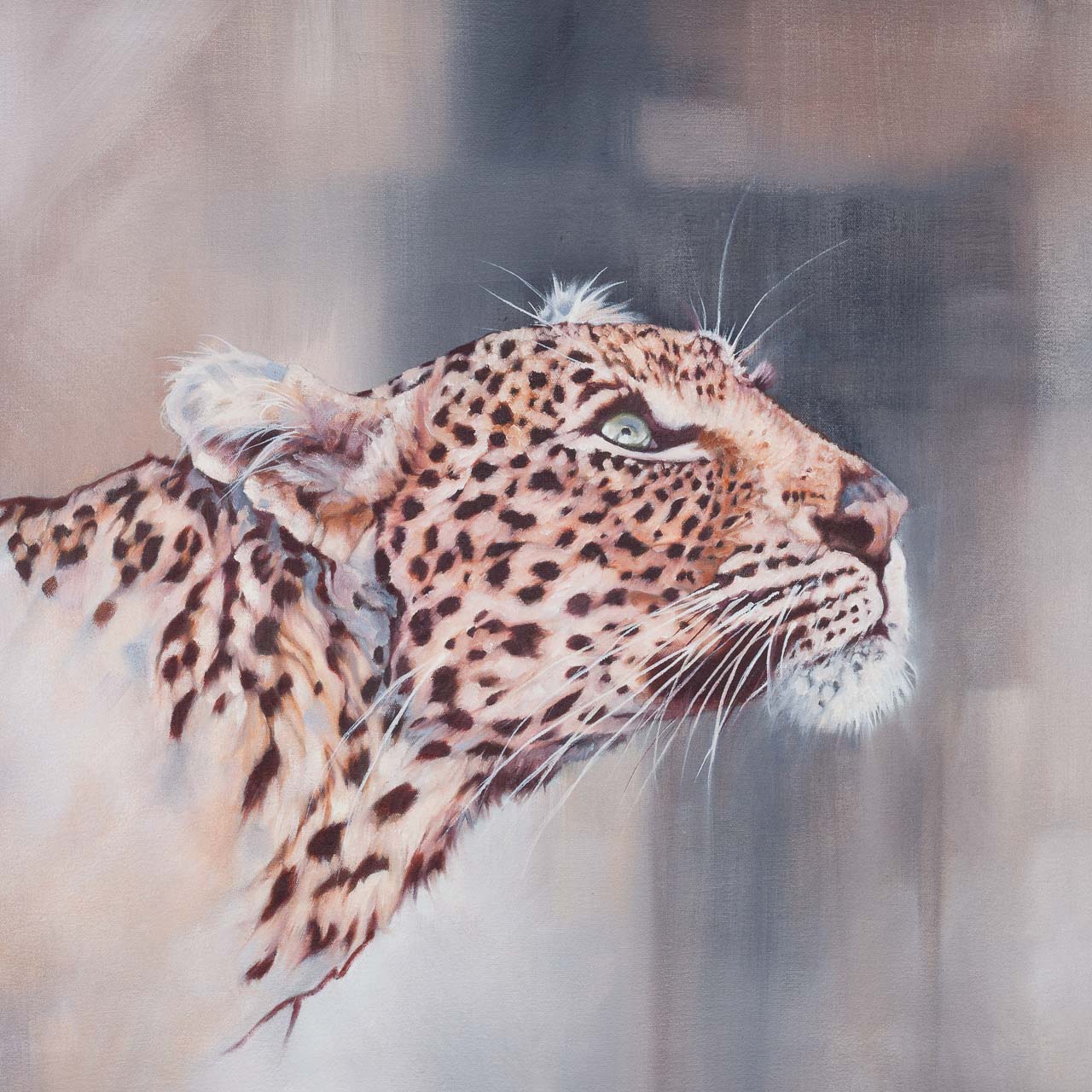 A portfolio of my wildlife paintings, including originals done in oils, acrylic, pastel and conte.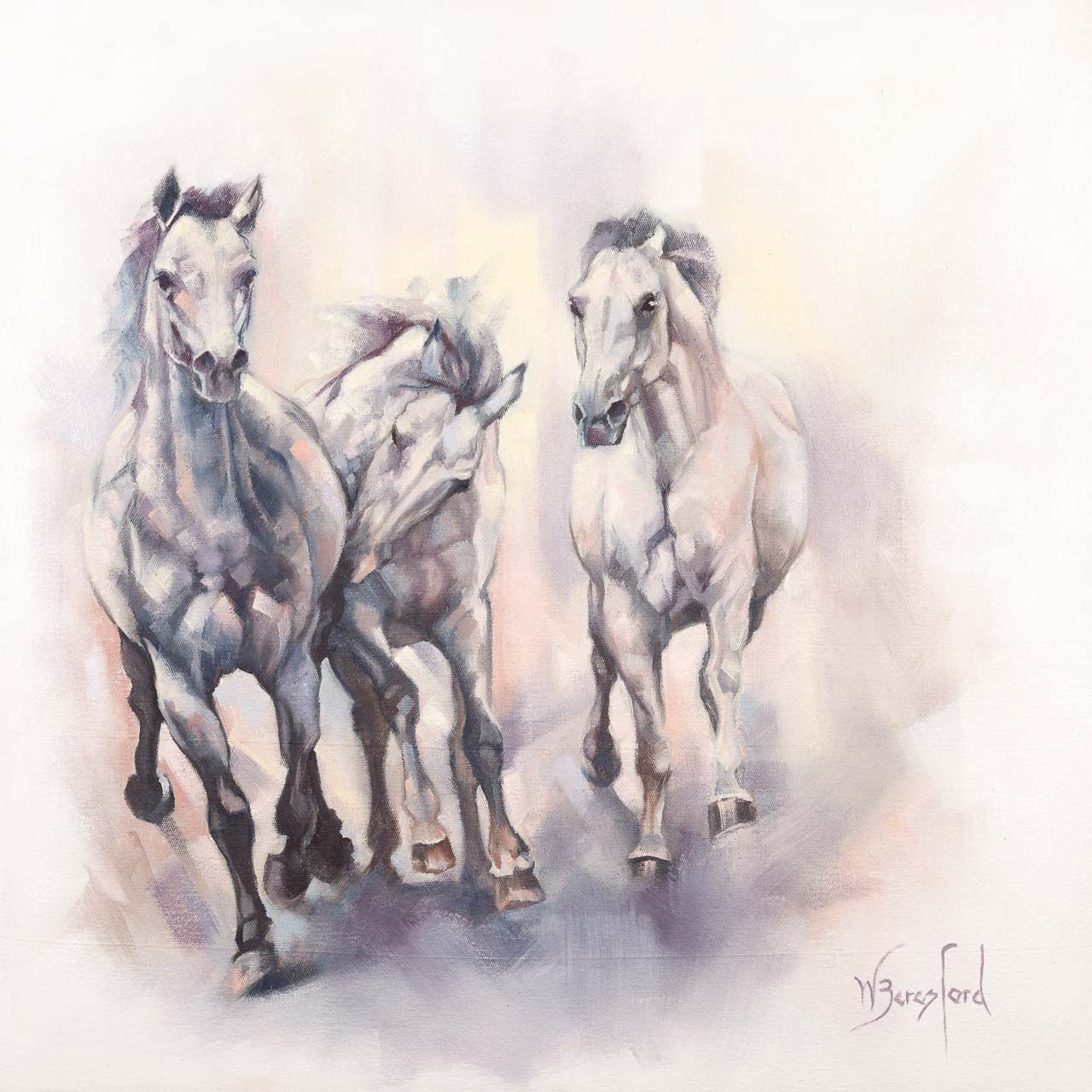 My equine portfolio – mostly horses, but also paintings of dogs, cats and other friends.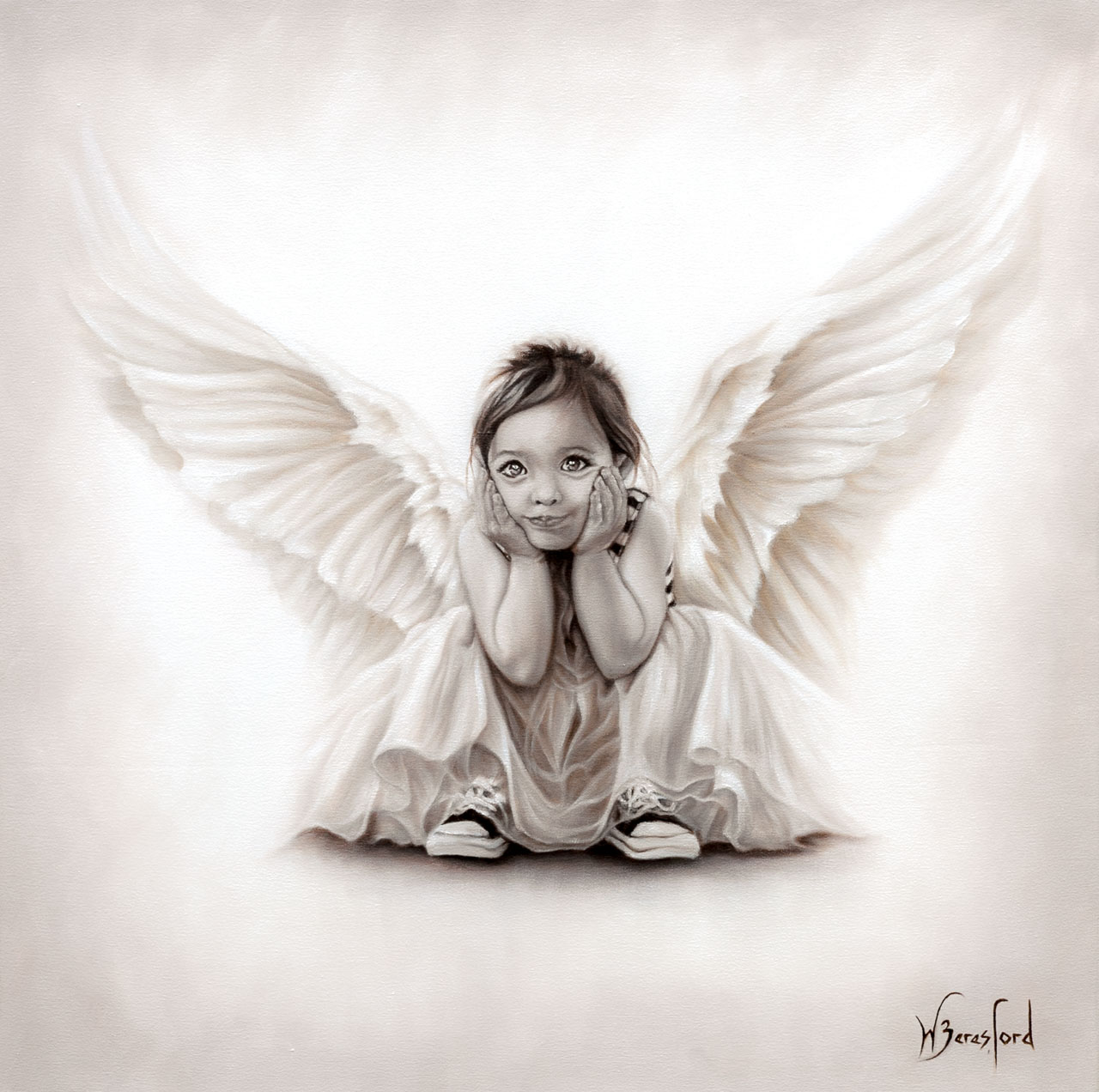 A portfolio of my "sidetracks", subjects that inspired me in the moment, as well as portraits, process and fantasy art. My motley crew!
Print prices down!
Over the last couple of months I have been working on streamlining my print processes and systems, as well as negotiating better prices and arrangements with my suppliers and printers
This has, happily, resulted in lower prices on all print options available the The Art Shop, without losing any of the quality of the materials used.
And you're not limited to the sizes available through The Art Shop; requests for custom sizes and materials are welcome.  Prints on both materials can be done up to a maximum size of 1.2m on the shortest edge, and additional material options include Hahnemühle and Innova Rag papers.  Just email me with your ideas and requirements.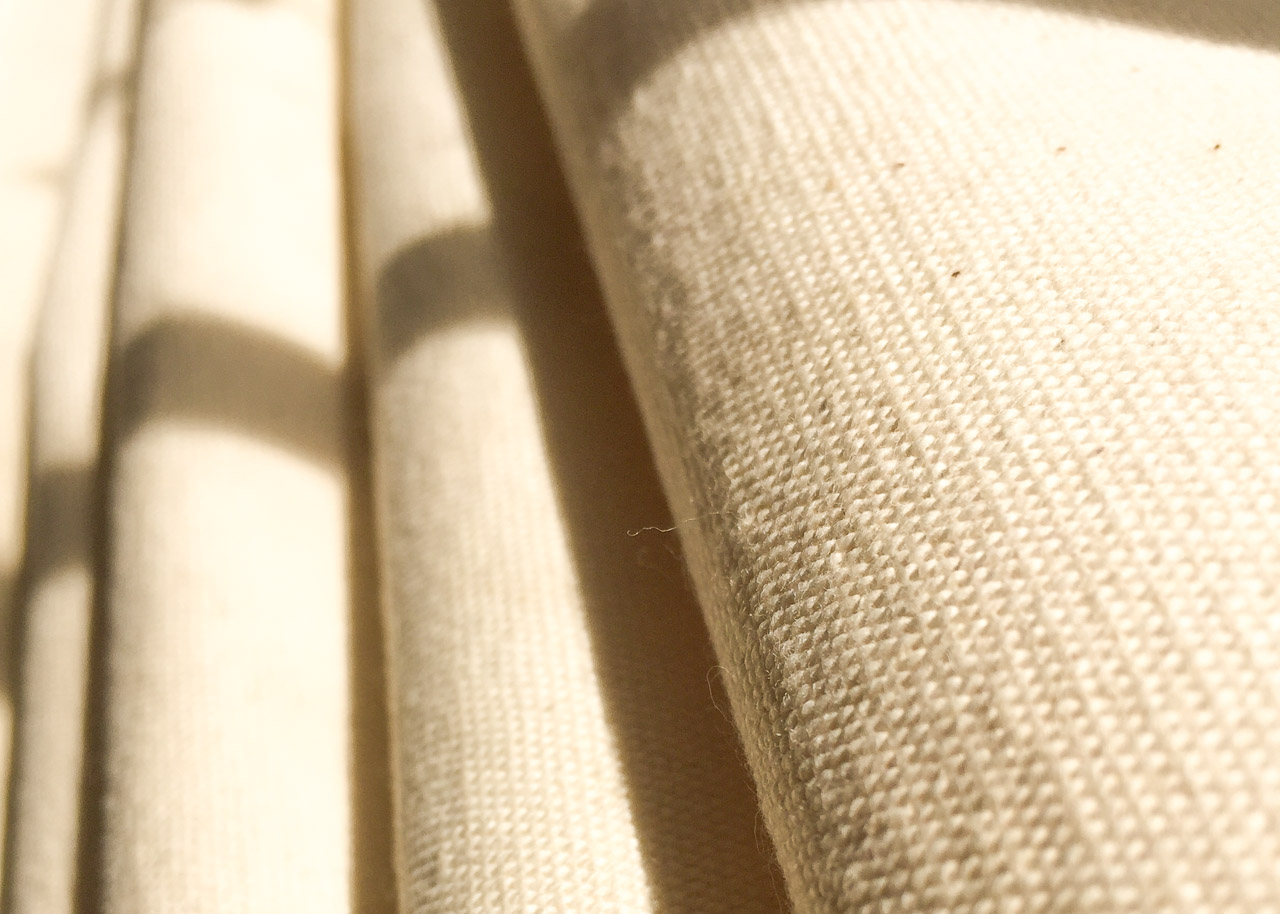 Canvas Prints
100% cotton Archival Canvas (Giclee print) finished with a matt protective coat
2 size options – approximately A4 and A3
R650-R950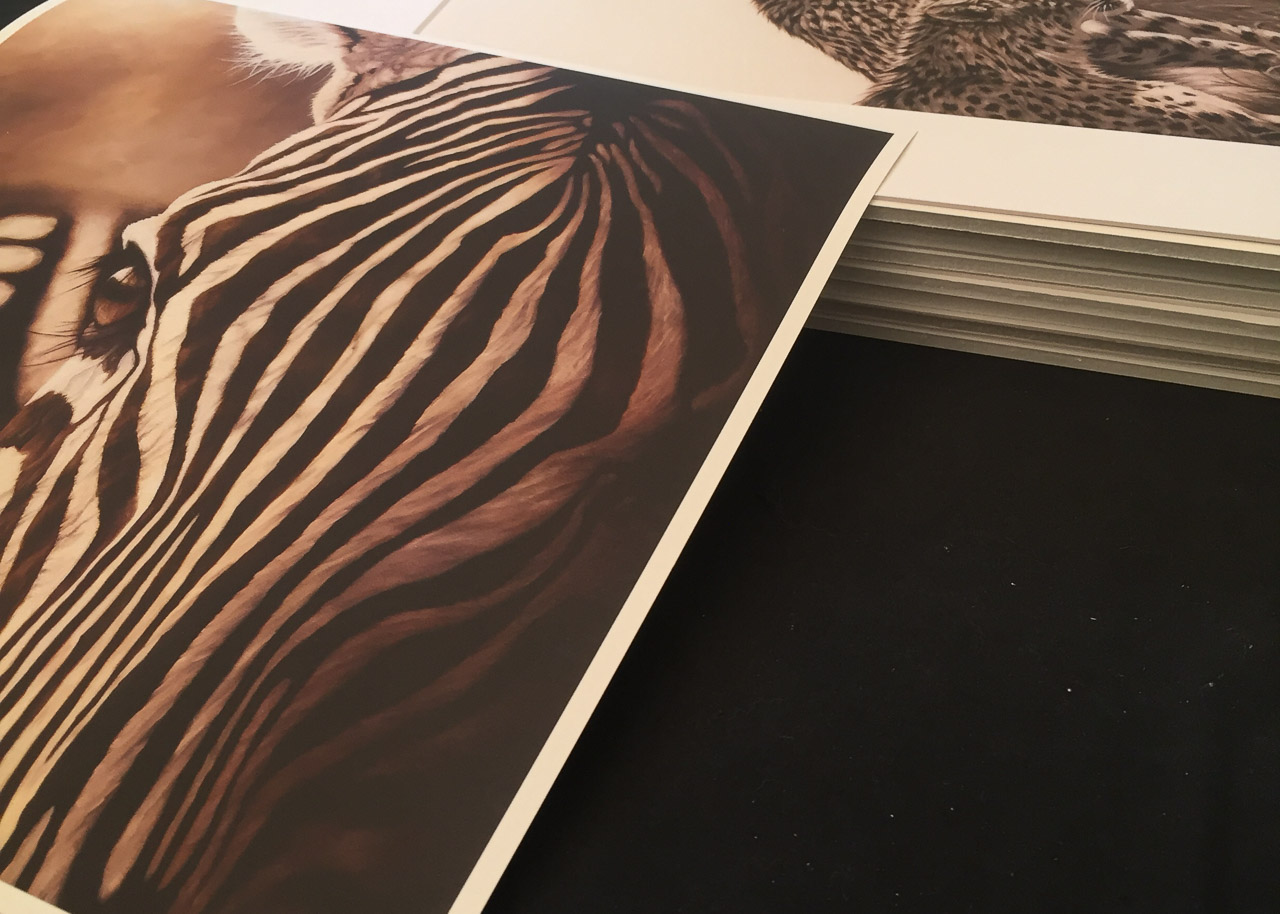 Archival Paper Prints
Epson Matt Archival Paper
2 size options – approximately A4 and A3
R450 – R600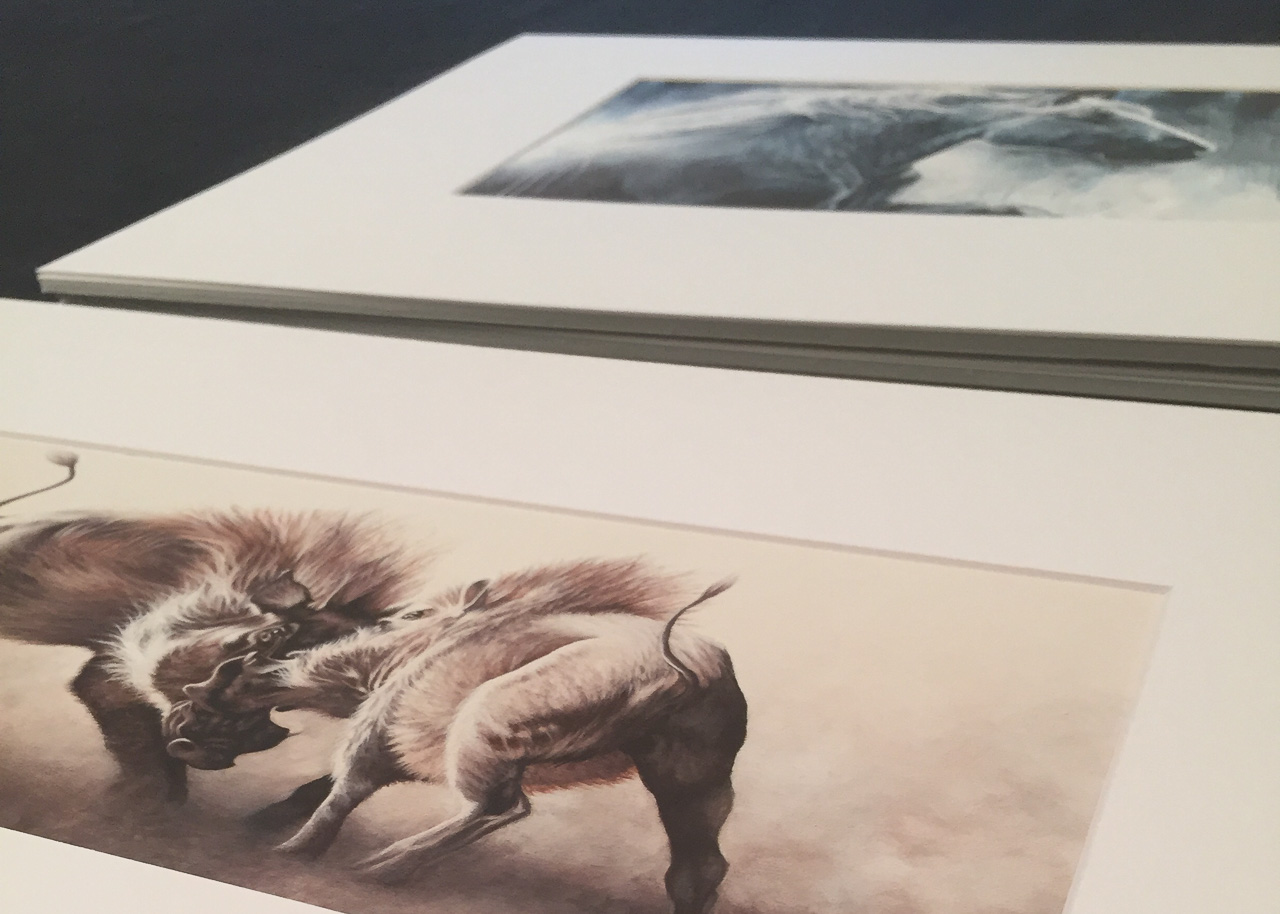 Mounted Prints
Epson Matt Archival Paper
Mounted/matted with bright white
One size option that accommodates the smaller size on Epson Matt Archival paper, with the mountboard measuring 510mm x 405mm/20″ x 16″
R650
This week's special offer
Valid until Tuesday 22 October 2019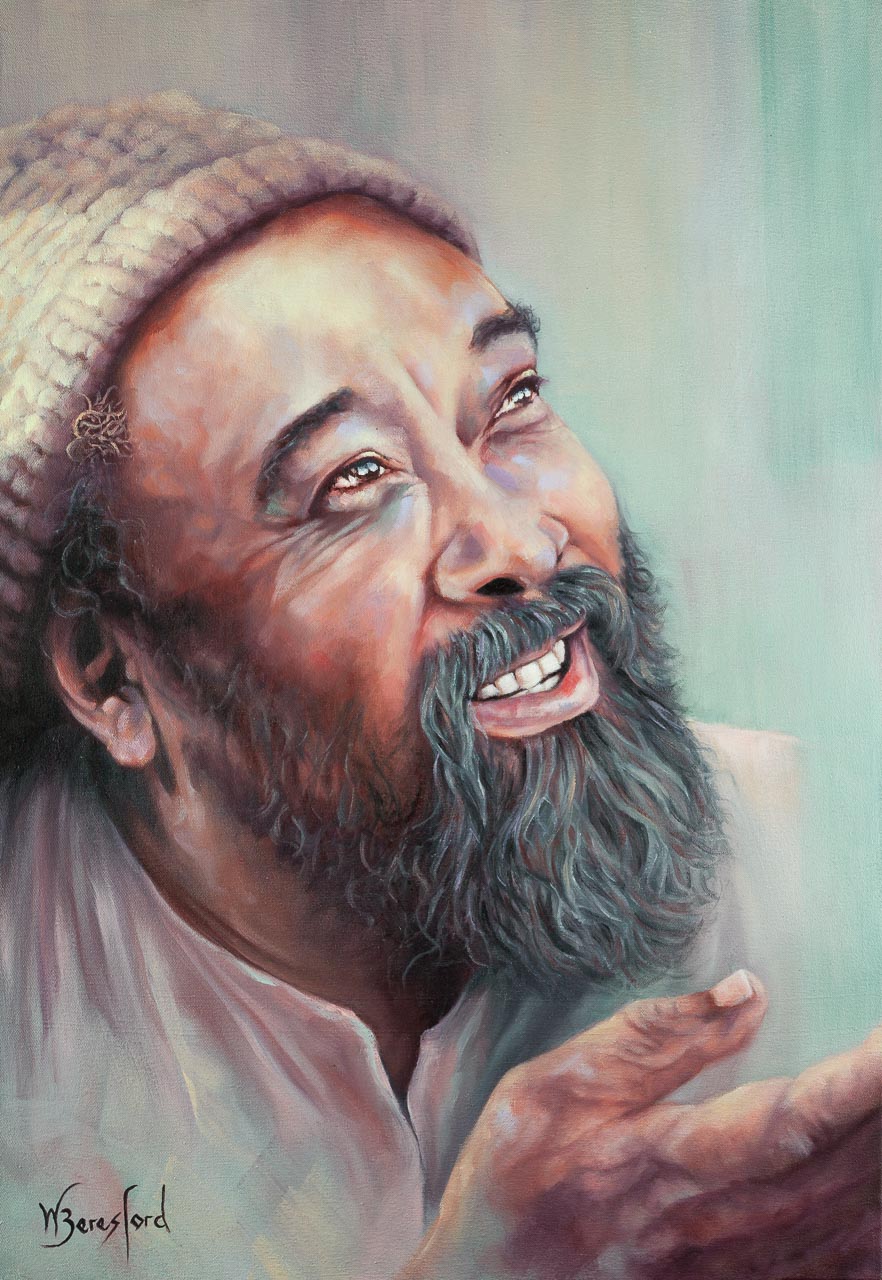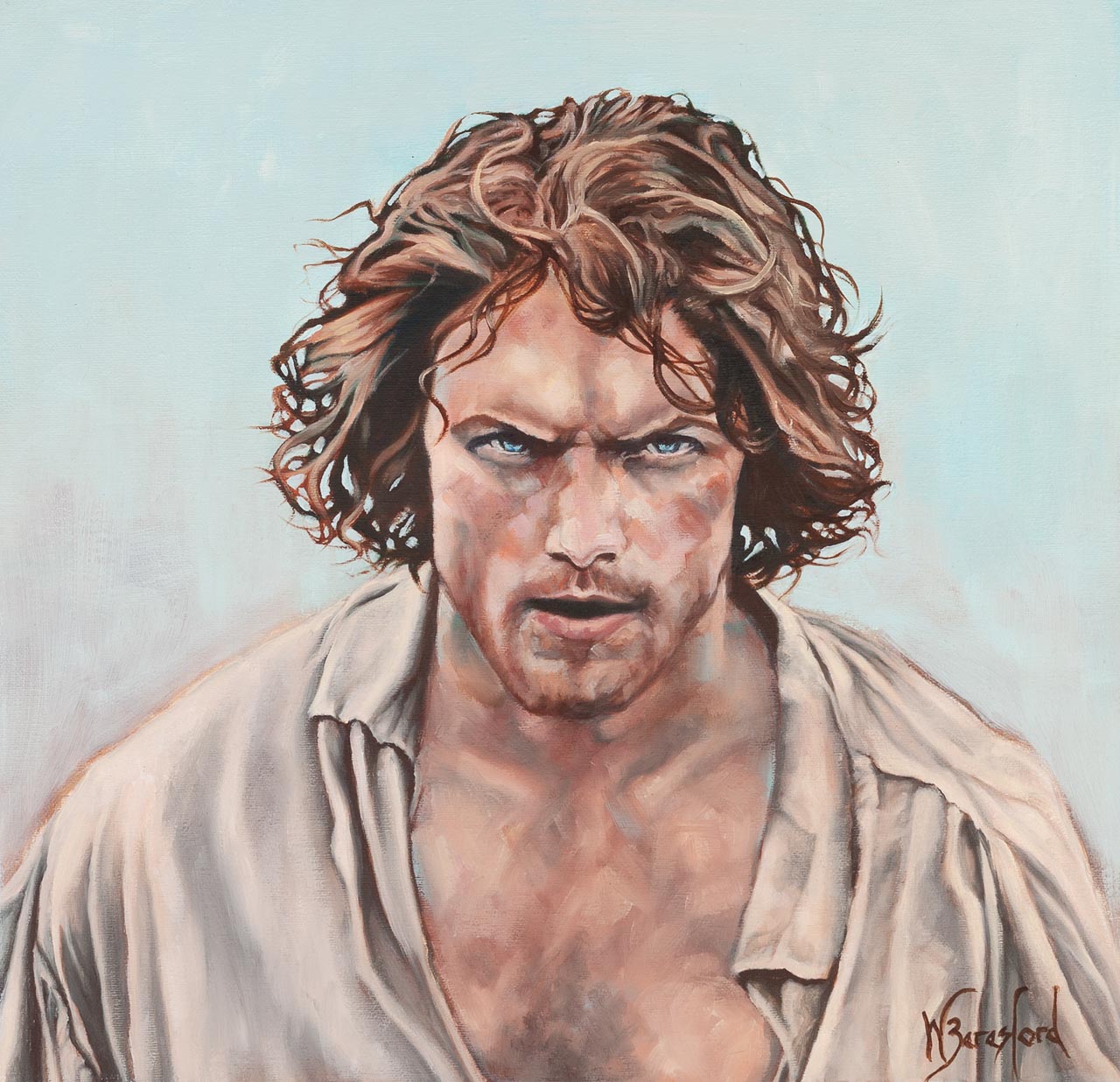 "Mooji" and "Jamie Fraser at Culloden – Outlander"
Available as downloads for this limited time
R150/USD15
The upside of a download is that you save on shipping and printing costs from my end, but do make sure you take it to a good printer to get the best results.  If you'd prefer to buy the finished product, you can easily do so through The Art Shop.
How it works
Step 1: Click the link below the image of your choice and state your preferred method of payment in the body of the email, either Paypal (USD) or EFT (Rand) or Payfast (Either)
Step 2: I will email you an invoice for your chosen payment method
Step 3: Once I've received your payment, I will upload a high res file of the image to Dropbox and email you the link so you can download it at your leisure – easy!
The Art Shop
The Art Shop offers original paintings for sale, as well as a range of prints with options on sizes and materials. 
Happy browsing!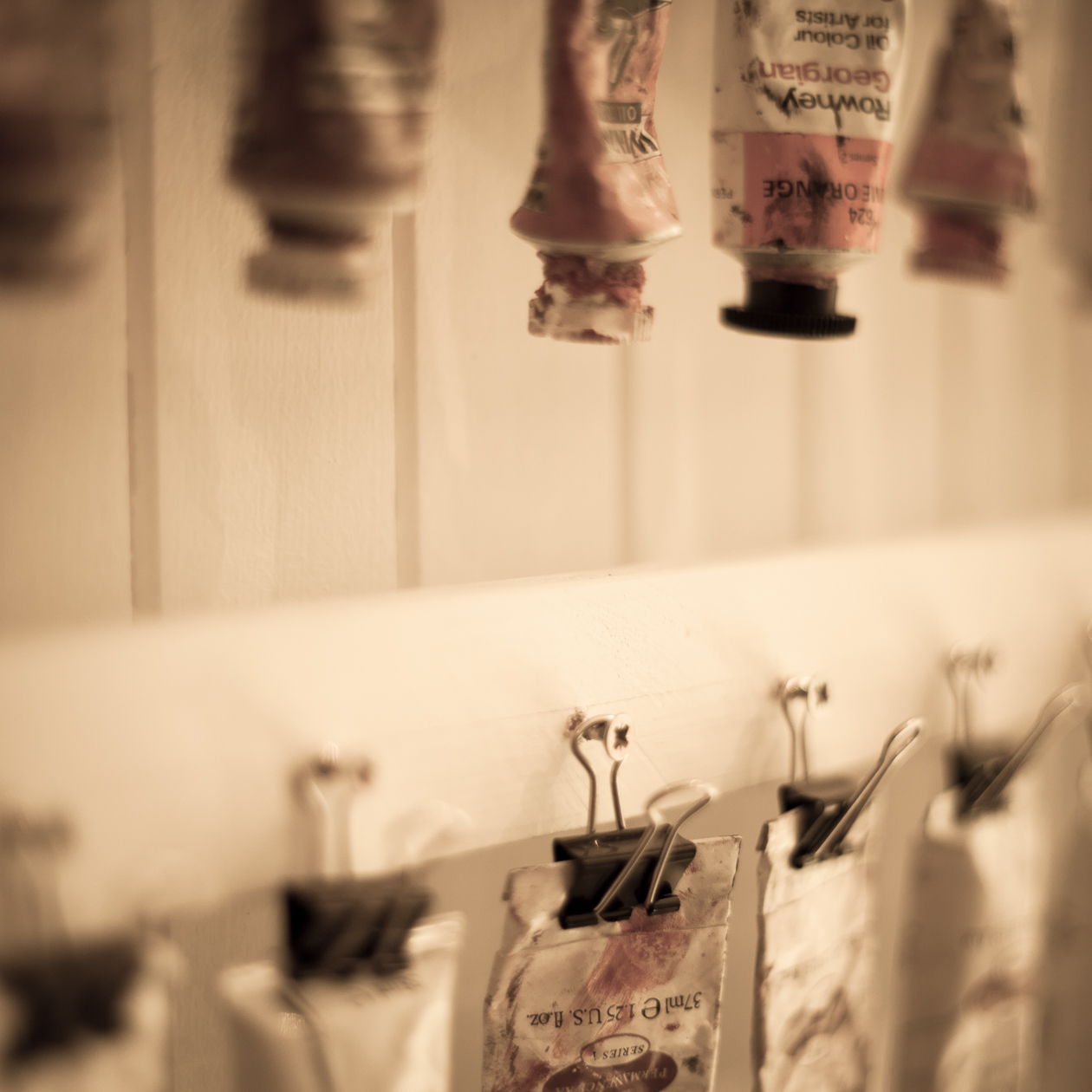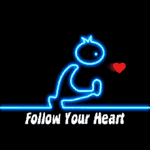 When I first seriously encountered astrology, in the form of a library book called "Astrology for the Soul" by Jan Spiller, I became obsessed and threw myself into studying everything on the subject I could get my hands upon.
A decade later, I am still at it, but now I understand I'll never be done.
It always felt like I had known the ancient art from a long time ago, and there was a sense of recognition with this wise, inclusive and magical tool for understanding the soul, the personality, the life purpose.
Astrology has become, for me, the most incredible map to following my heart's path.
From my Blog -Thoughts on art, wealth and life…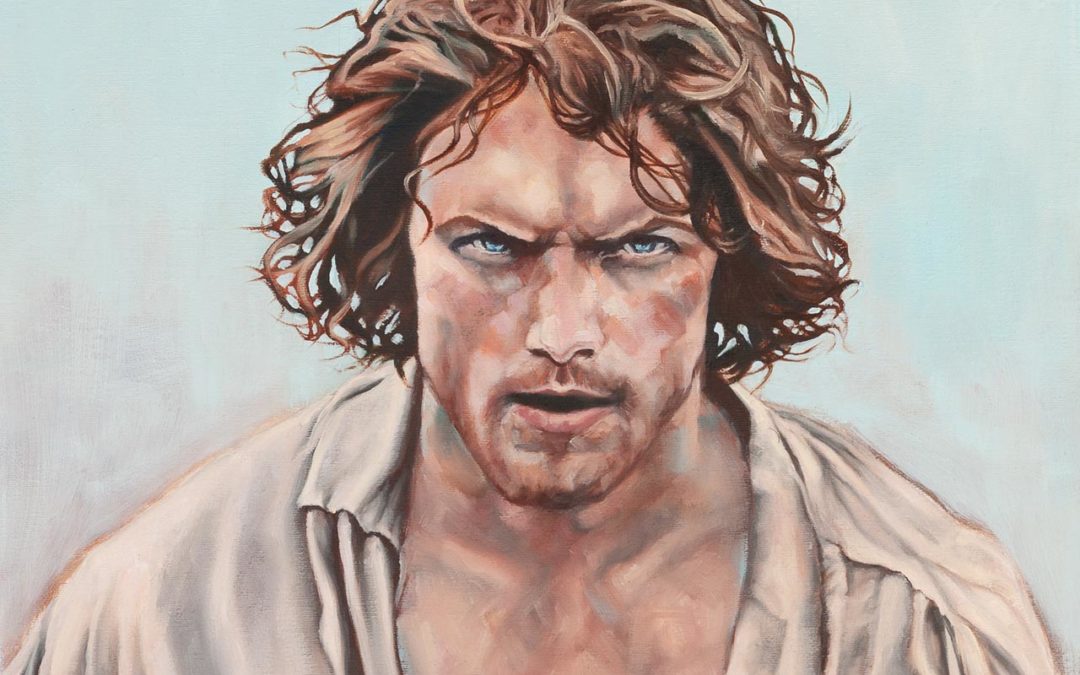 "Jamie Fraser at the Battle of Culloden - Outlander", oil on canvas, 380mm x 380mm "Sufficient unto the day is the evil thereof"… this quote has been rattling around in my mind for some weeks now.  I came across the phrase in one of the Outlander books...
read more
ZuluLulu Art House
Piggly Wiggly Country Village
Dargle Road, Lions River
Midlands Meander
KZN, South Africa
Phone: +27 (083) 3570588
E-mail: info@zulululu.co.za
Website: www.zulululu.co.za
Eye4Art
Sunningdale Shopping Centre
1 Village Way
Durban
South Africa
Phone: 083 951 3747
Email: michelle@eye4art.co.za
Facebook: www.facebook.com/eye4art.sa